Cheshunt Tyre News
Falken creates Run-Flat version of ZIEX ZE914 Ecorun tyre

Falken Tyres has created a Run-Flat version of its popular ZIEX ZE914 Ecorun tyre. Available this Summer and suitable for cars specified to run Run-Flat tyres, the tyres retains the excellent rolling resistance and wet weather characteristics of its standard variant and adds the security and convenience of being capable to run for at least 80km at 80km/h at zero pressure.
Toyo Tires backs Isuzu UK 'works' rally team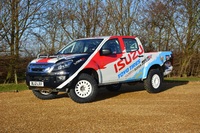 Japanese tyre manufacturer Toyo Tires has announced that it is to be technical partner to Isuzu UK for the pick-up truck manufacturer's assault on the Britpart MSA British Cross Country Championship (BCCC) this year.
Falken 20" SUV-specific replacement tyre for Range Rover Evoque

Growing demand for the Range Rover Evoque has led Falken to release new sizes of its AZENIS FK453CC SUV-specific on-road tyre for the replacement market. Owners now have the opportunity to fit a high performance tyre created specifically for more sports-oriented SUVs, providing improved stability and lower noise.
Toyo Tires releases Snowprox S943 winter tyre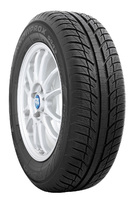 Just in the nick of time for Winter, the latest in a long line of Snowprox tyres from respected Japanese manufacturer Toyo features several innovative new design features, making it the perfect way to travel safely during the colder months.
Tyre safety month hits the right note with catchy tune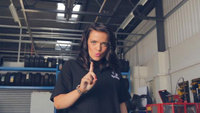 Watch out X-Factor hopefuls, TyreSafe has done some talent spotting of its own and for the first time ever has recorded a catchy little number to promote October's tyre safety month!
Courts take dim view of tyre neglect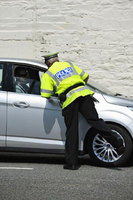 Alarming new figures obtained from the Ministry of Justice reveal that on average, more than 170 motorists were convicted every week in 2012 for driving on defective tyres at magistrates' courts in England and Wales.
Pressure builds as tyre safety month gets underway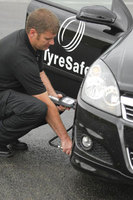 UK motorists are being put under pressure this October to ensure that their tyres are properly inflated as tyre safety month gets into gear.
Pinpoint free tyre safety checks with new dealer locator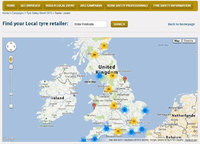 TyreSafe has launched an on-line dealer locator for motorists to use during tyre October's safety month to help them find tyre retailers and dealers offering free tyre health checks throughout the month.
Wheelwright 'one stop solution' for winter wheels and tyres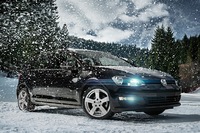 As the nights grow shorter and temperatures begin to plummet, wheel and tyre authority Wheelwright has released details of its extensive Winter wheel and tyre portfolio.
Continental named best in ultimate tyre test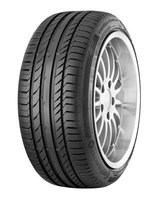 Continental has won a coveted award from the UK's no1 weekly selling car magazine, Auto Express with the ContiSportContact 5 taking top spot in this year's ultimate tyre test.
AA 'reinvents' the wheel

With close to a fifth (17%) of AA members not having a spare wheel in their car, the AA is trialling a 'universal' spare wheel to allow members to continue their journey with minimal disruption.
Continental introduces ContiSilent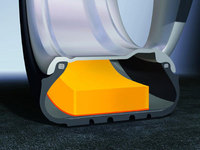 Car manufacturers demand tyres that not only demonstrate top performance but are also quiet, helping to increase car comfort.
Tyre incidents inspire new motorway messages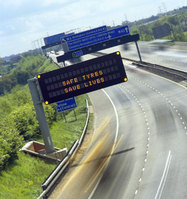 Closed lanes, tailbacks, delays, injury and even loss of life are just some of the tyre related consequences that have inspired a new set of advisory messages to drivers travelling on the UK's motorways.
Fifth of female drivers risking lives on the road through missed tyre checks

Women drivers are taking unnecessary risks on the road because they lack confidence in simple car maintenance, research from Hankook Tyre UK Ltd has found.
Stay pumped up to avoid tyre failures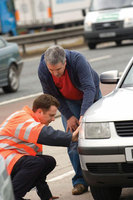 As the heatwave continues ahead of the great summer get-away, drivers are being reminded about the need to make sure their tyres are properly inflated, to avoid temperature induced tyre failures.